Yarn dyed Flannel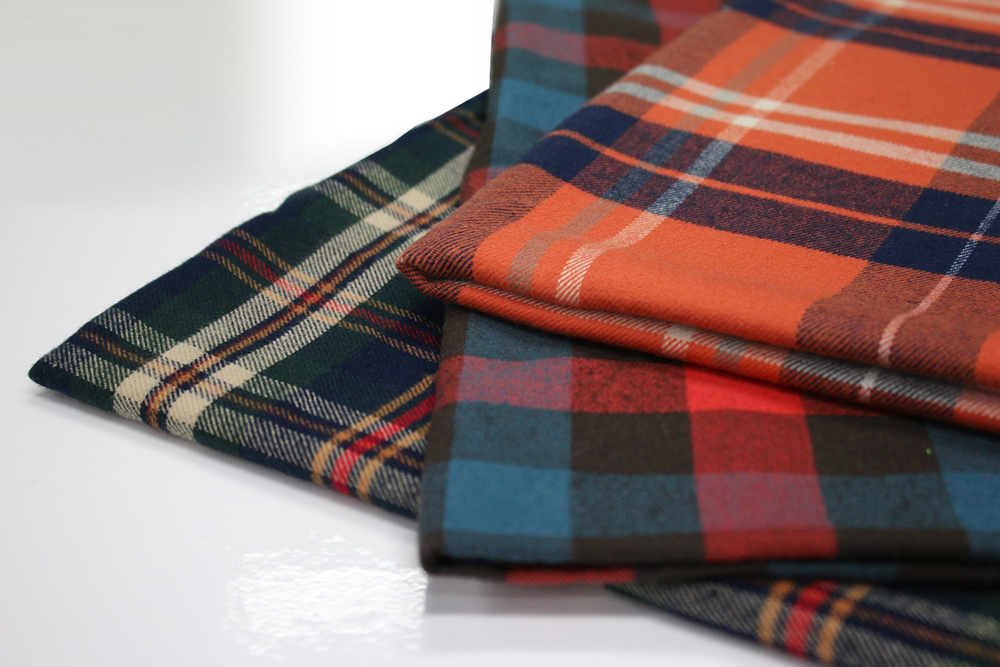 We can supply kinds of face side brush flannels and two sides brush flannels. The fabrics have superior soft h/feel. And give you warm feeling when touch or wear it.
Various content including Cotton, cotton/spandex, T/C, CVC, poly (FR) and etc.
Yarn count from 10'S to 40'S.
Any dobby weaves except Jacquard.
Different dyeing method can give faux heather effect. We also supple twist flannels.